Akiba School was established in 1993 when Mrs. Edith Wanjiku Gitao made a decision to fulfill a promise she made to herself and her country. Before flying out to the United States of America to pursue her University Degree in September 1960, Edith promised that on her return to Kenya, she would help her people fight ignorance and poverty. Today, Mrs. Gitao describes herself as a dreamer who wants to be a game changer. She believes that education is the best investment that parents can provide for their children and this country.
The Akiba School opened its doors with just one student, named "Faith" in 1993. A few days later a young man called Joseph then enrolled and soon thereafter Mary joined the two already enrolled pupils. By the end of the first term, the School had 7 pupils (the number "7" according to the Jewish traditions is considered a "complete" blessed number). By the second term, the school population had grown to an amazing 56 pupils in just two months of opening its doors to the public. The school population has continued to grow annually despite the challenges encountered by the fact that it is situated in Kangemi a poverty riddled area full of very needy children.
As the Primary School continued to thrive and grow, it continued to roll out numerous graduates who needed secondary school education. The demand for high school education continued to grow and in year 2000, the proprietor decided to establish the Secondary School to meet the needs of the graduating Std 8 pupils and others who came to search for education. Mrs. Gitao then later established Nursery, Pre-Unit and Baby Class in order to meet the demands of working mothers who had nowhere to leave their young children during the day when they were at work.
Akiba School is a Christian School committed to spreading the Gospel through the community – in and around Kangemi. Many graduates of Akiba School have moved on to achieve greater heights and have had great impact on communities they interact with. Akiba School and its management staff give glory to God for many success stories of graduates who leave and join Universities within Kenya and other countries. Many of the students remember where they have come from and often return to report their success stories to the Managing Director and staff. Other graduates have gone on to set up their businesses, or have opted to enter into formal employment. They have become pillars in society, standing firm and succeeding in their chosen fields.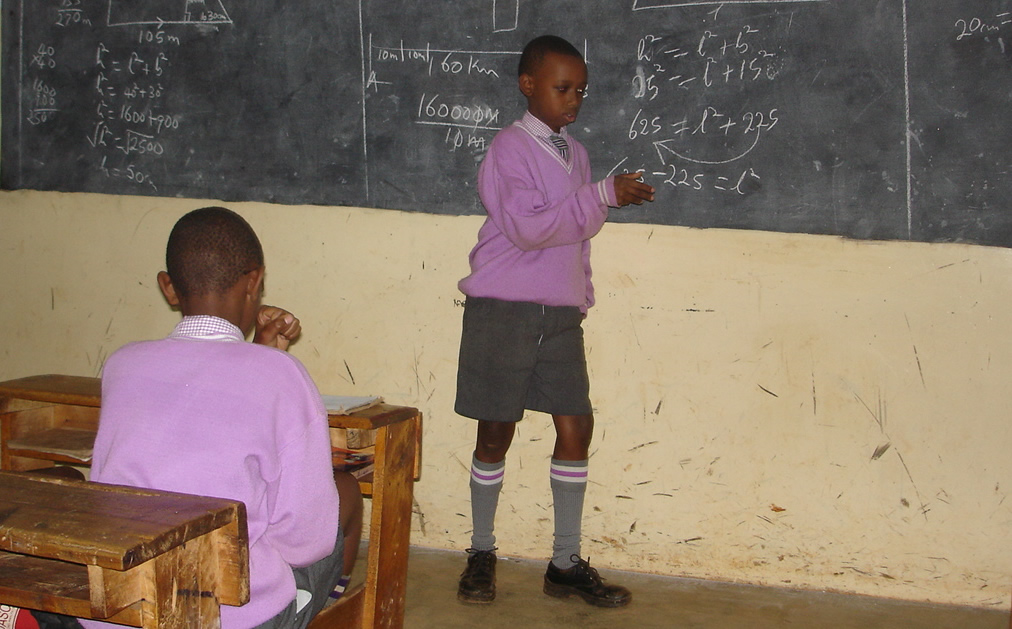 Over the past 20 years of its existence, the school has lifted many students from ignorance and poverty of the slum by providing quality education and mentorship. The school currently has a student population of about 385 students. Most of the students are from single-parent families or are orphans and former street children.
Akiba School is a center of empowerment. We strive to maximize the children's potential. We encourage them to look at life positively despite the existing disadvantages – to live life to the full and to be a light in this dark world. The school that began with a promise and a girl named Faith, has now served thousands with a quality Christian education and the opportunity for a brighter future.